1
« on: January 17, 2019, 09:10:42 am »
XBTS protocol can transfer tokens from Ethereum to BitShares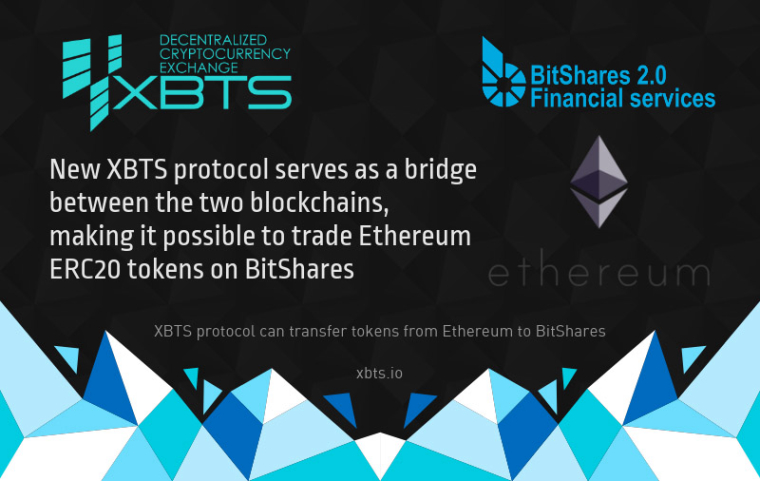 XBTS team created a blockchain protocol that allows a communication between Ethereum and BitShares.
New XBTS protocol serves as a bridge between the two blockchains, making it possible to trade Ethereum ERC20 tokens on BitShares.
XBTS built the code to achieve a real token transmission and not simple cloning of tokens. This avoids an artificial number of tokens on two chains and guarantees a swap between blockchains with the lowest fees.
Now you can send ERC20 tokens to BitShares and back at any time. XBTS Exchange expands the geography for Ethereum tokens. You can create any pair in any direction.
You can add your ERC20 token to XBTS DEX by filling out the standart listing form at
https://xbts.io/
.
XBTS Exchange is confident that the development of this technology can contribute to the growth of both blockchains by serving as an essential tool to guarantee their interoperability.
An example of compatibility of the two popular platforms is BBI Token a token created on Ethereum platform, Beluga Pay - One of Latin America`s 15 most promising startups according to TechCrunch. BBI ERC20 Token was the first one to use powerful instruments of BitShares blockchain available for everyone at XBTS exchange.
Just enjoy the trade!
https://xbts.io/