1
« on: June 22, 2018, 10:25:48 am »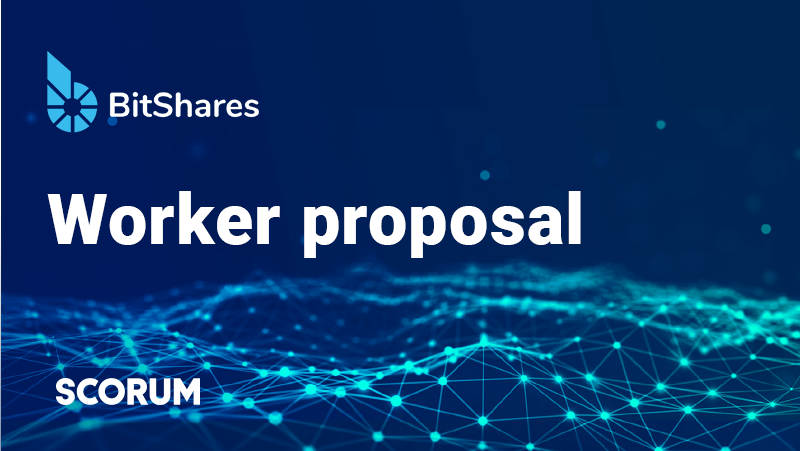 Hello Bitshares community we are Scorum, a product-based company that is currently launching the Scorum sports media platform powered by the Graphene Framework. We've assembled a top team of 50+ designers, developers, SEO specialists, sports analysts and marketing staff locally in the High-Tech Park of Belarus. Check out the
team presentation
.
Following up on Scorum's speech and meetings with BitShares Committee members at the Global Graphene DevCon in Shanghai in May 2018, Scorum has submitted a Worker proposal based on a
design audit
of the BitShares Exchange and Landing page.
We believe that with the right design approach, BitShares can become a highly competitive exchange solution for the growing cryptocurrency audience.
The core service of Scorum, our decentralized sports blog platform has already launched at
www.scorum.com
and been well received by users. It's currently available in 5 language interfaces but will be expanded to 20+ with the help of the Scorum bounty community.
See all of Scorum's development progress including Atomic Swaps solution for Graphene chains at the Scorum Github:
https://github.com/scorum/scorum
UX/UI Proposal details

Goal
: Reinvent BitShares UX and UI which will increase mass adoption of the DEX platform, increase interest from experienced traders and recognition among global Crypto community. All these should lead to growth in BTS price. To better understand the scope of the Scorum Design Proposal, visit bitshares.scorum.com and read all about the design approach, timelines, budget estimations, and more.
UX/UI Design: Service Design Approach
(proven methodology by design-led companies like Facebook and Uber) focused on user research and collaboration with community, that consists of following phases:
Research Phase – from surveys among users to Ideal Customer Journey Map
UX Design Phase – from exchange wireframes to UX design testing
Visual Design Phase – from definition of Bitshares visual language to interactions
Final delivery
: New User Interface design for all devices (desktops, tablets and mobiles) for both Exchange and Landing page with described user interactions for all screens as well as the BitShares Design System.
All info about UX/UI worker proposal can be found on
bitshares.scorum.com/uxui
The Design proposal will begin on
02.07.2018
and continue for approximately 152 days.
What does successful modern design involve?
Good design is time consuming
Our desk research shows that BitShares has a lot of UX and UI problems: too difficult for new users, lacking in tools for experienced traders, visually outdated and has accessibility issues. The results are obvious: we see low traffic on BitShares Exchange while centralized and more simple exchanges grow in popularity. In addition, the crypto world has inherent gaps in new users adoption experience.
To solve these problems a huge amount of work should be done:
from detailed UX research to interactive design
by applying modern design patterns and accessibility requirements.
Methodologies are important. We will do more than just redesign the current screens, we are going to rebuild the entire user experience by applying Service Design – a multidisciplinary approach to developing services that deliver more value for both customers and service providers with user research and collaboration with the community at the heart of the process.
UX research is an important investment. It encompasses gathering and analyzing data in a way to improve usability, using a set of research techniques (interviews, usability tests, card sorting). Large companies like Facebook (blog), Amazon and AirBnB (blog) are now insisting on research driven user experience work to be carried out on their websites, Apps and UI's before final visual design starts.
To offer the most value from our proposal, in addition to design mockups we are going to create a Bitshares design system – a collection of reusable components guided by clear standards that can be assembled together to build any number of applications. Companies like Uber and AirBnB value the importance of design systems.
How much money do design-led companies spend?
In recent years design-led companies have shown the world how design can enhance their brand, create loyalty and extract maximum potential from a product. Sometimes the product may not even be the best in terms of features but if it's well designed with a detailed focus on customer and user experience it can stand out from the competition.
Here are some studies that can be easily found on the net:
Why it should be done now?
Lots of DEX competitors are entering the market, including huge players like Binance who have sponsored a Decentralized Exchange Coding Competition (Binance Dexathon) and EOSfinex, who are dedicating large amounts of resources and talent to creating new DEX platforms. BitShares provides a very strong foundation and an established legacy as a long-running DEX, but to compete with the new competition entering this space it needs to adapt quickly to the needs of current and potential customers.
Cryptocurrency in general continues to grow in popularity around the world and mass adoption is going to be critical for any project to succeed in this space, but BitShares has big problems with that. 80% of our users (4k) are not satisfied with Bitshares interface to such an extent that they even don't want to interact with the exchange.
Why Scorum?
Our company is really interested in helping to make Bitshares a successful project since our own product also based on Graphene and our tokens are traded at the BitShares exchange.
The funds from this worker proposal,
after excess funds are returned to the worker pool
, will pay for the design research and creation and be further invested back into development of the Scorum sports ecosystem, a Graphene-based project with the potential to reach millions of new cryptocurrency users in the sports industry. Since our token is already listed on BitShares, the impact of our growing user base will directly improve the traffic and usership of the DEX.
To discuss this worker proposal further, feel free to post any questions here or talk with the team in
the Telegram chat
we've created to discuss Scorum's design proposal for BitShares