1
« on: June 10, 2021, 07:24:00 pm »
Trade! Earn! Stake! Swap!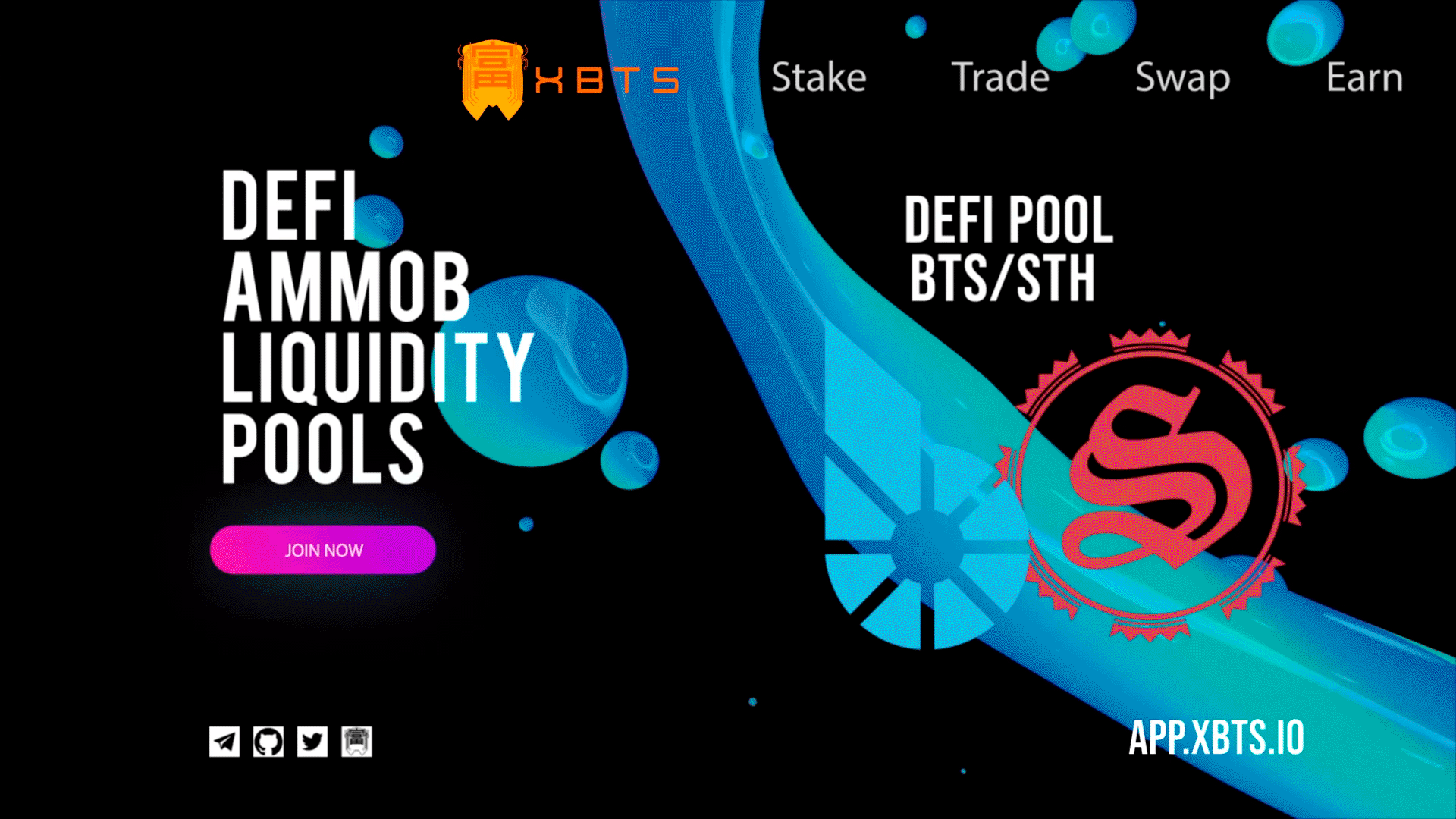 DeFi Pool BTS-STH on Youtube https://youtu.be/U0BwAZWLtT4

🟣DeFi AMMOB Liquidity Pool SmartHoldem $STH / BitShares $BTS: https://app.xbts.io/#/defi-pair/SMARTHOLDEM


🟣XBTS DeFi AMMOB - Universal DeFi platform on BitShares blockchain with Fair Distribution of Profit and Blockchain Protection of Liquidity Providers.


Just visit https://app.xbts.io and start trading, investing into liquidity pools and staking assets in a few clicks.
You can register a new account or import your BitShares account.

DeFi AMMOB Pools - Step by Step Guide: https://hive.blog/bitshares/@xbts/investing-in-defi-ammob-pools-step-by-step-guide

🟣XBTS DeFi Platform https://app.xbts.io
!
XBTS Decentralized Exchange
https://xbts.io​
Safely! Instantly! Simply!