1
« Last post by EuropaSH on Today at 05:16:46 pm »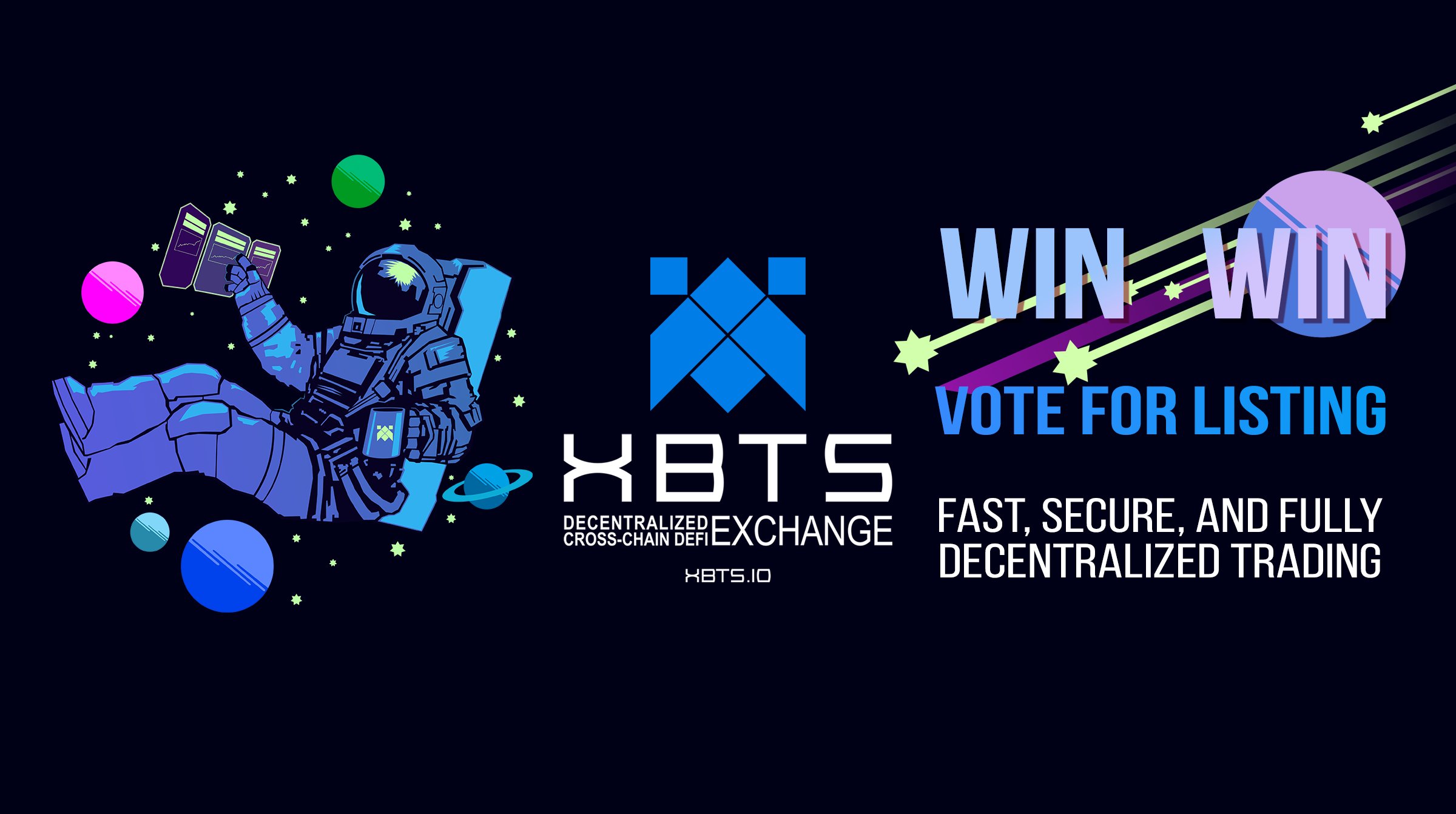 🎯XBTS announces a blockchain voting system https://vote.xbts.io for a new coin/token listing!

✅Voting will allow you to independently choose the next cryptocurrency to be added to the XBTS DEX and will also increase the transparency of XBTS's listing process.
❗️Only Ethereum ERC20, Waves, Binance Smart Chain BEP20, BNB Beacon Chain BEP2, Huobi HECO HRC20, TRON TRC20, Skycoin fibers, Bitcoin, and Ravencoin Forks tokens/coins can participate in the voting.

👍Choose, Vote, Add projects that you want to trade on XBTS DEX!
💲Also, this Blockchain Voting system will also be a new opportunity to use SmartHoldem STH https://ex.xbts.io/asset/XBTSX.STH as STH will be one of the voting tools.
➡️You can vote from the SmartHoldem Wallet https://smartholdem.io/register or your XBTS https://ex.xbts.io or BitShares https://wallet.bitshares.org account.
Vote or Add Сoin:
https://vote.xbts.io
Read more:
https://xbts.io/article/2
XBTS Cross-Chain Dex & DeFi
Web
https://xbts.io
DEX
https://ex.xbts.io
DeFi
https://app.xbts.io
Safely! Instantly! Simply!